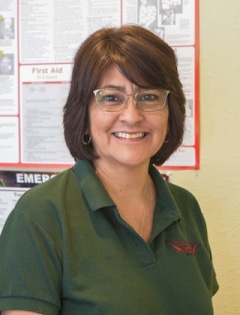 Dolores Rangel
Patient Care Coordinator
Dolores was born and raised here in Lockhart. She retired from the Lockhart Independent School District with 36 years of service. Dolores and her husband, Bernie, are enjoying each other's children and grandchildren.

Dolores has been with Longhorn Hearing since 2015. She enjoys helping and visiting with everyone that calls or comes to our office. She can assist you with cleaning hearing aids and minor repairs.
Dolores speaks Spanish and is here on Tuesdays and Thursdays to help with interpreting.
(Dolores esta aqui el martes y jueves para aquellos que necesitan ajuda en espanol.)