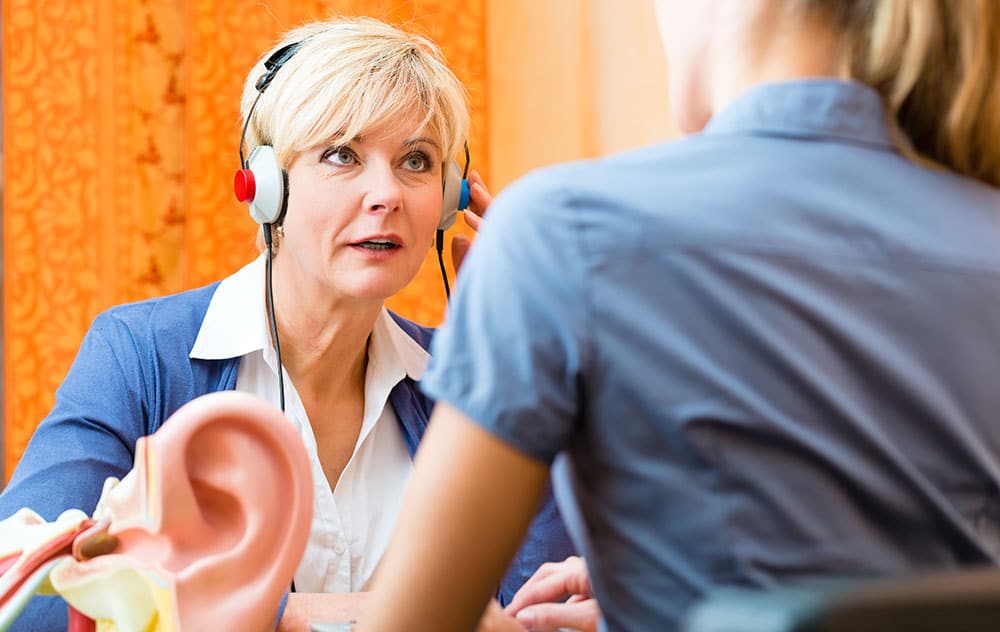 If you've noticed that you're suffering hearing issues, then it's wise to get a hearing evaluation from a professional audiologist. It's a smart decision to make because hearing is one of our most basic senses that allows us to interact with the world around us. Untreated hearing loss can develop into more serious health issues in the future, so it's wise to get it treated or at least diagnosed as soon as you can.
Attending your first hearing test can be a daunting experience and you might be at a loss for words. To help you prepare, here are four questions that you should ask during your hearing test.
WHAT TYPE OF HEARING LOSS DO I HAVE?
Your first question should be to ask what type of hearing loss you have. There are several different types of hearing loss and they are as follows:
Conductive hearing loss – this is due to damage to the inner ear or the nerves from the inner ear to the brain. Often permanent and can be improved with the help of hearing aids.
Sensorineural hearing loss – this is when sound can't travel through the outer ear canal to the eardrum. This is often due to an ear infection or similar blockage that can be dealt with to restore healing.
Mixed hearing loss – this is a combination of both sensorineural and conductive hearing loss.
ARE BOTH OF MY EARS AFFECTED?
If it's your first time experiencing hearing loss then you might be curious as to which ear is currently suffering the issue. At times, both ears might be suffering from hearing loss issues, but it's common for just one of your ears to have the issue as well. Your ears actually perceive sounds differently which can lead to some strange sensations when you start to develop hearing loss. For example, you might find that you're able to hear emotions and moods when someone is speaking, but you might find it difficult to hear someone who is trying to reason. This is because the left ear is more perceptive of music and emotion while the right ear is tuned to listen to logic.
WILL I NEED TO PURCHASE A HEARING AID FOR ONE OR BOTH EARS?
Another question you should ask your audiologist is whether you'll need a hearing aid for just one or both ears. Depending on the severity of your condition it may be essential to purchase two hearing aids to make it easier for you to interpret sounds around you. However, you might only need one if just one of your ears is affected. The majority of people that wear hearing aids require one for both ears.
WHAT TYPE OF HEARING AID WILL I NEED?
There are many different types of hearing aids and they all fit different levels of hearing loss as well as lifestyles. Your audiologist will be able to suggest which hearing aids to purchase based on your hearing evaluation but they will also ask you about your lifestyle. This is so they can suggest a hearing aid that fits your requirements and daily activities.