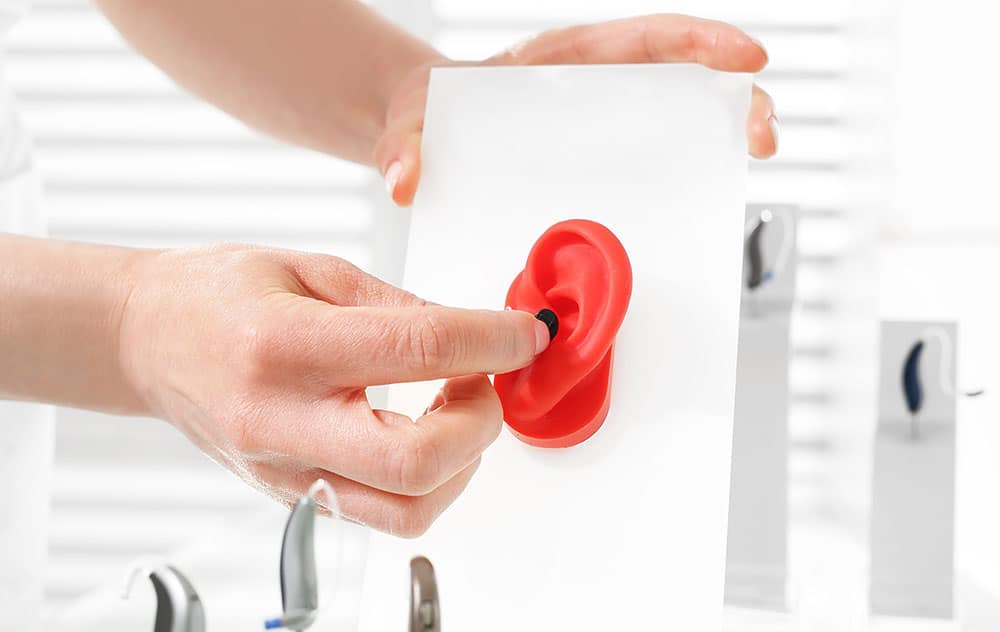 Buying your first pair of hearing aids can be difficult if you haven't been taught the terms or types of hearing aids that you can expect. In most cases, an audiologist will assist you from start to finish. From testing your ears to teaching you how to take care and maintain your hearing aids, and audiologist will help you every step of the way
To help make the process smoother, we've compiled a selection of four important things to keep in mind before you purchase hearing aids.
1. CONSIDER IF YOU'RE REALLY IN NEED OF A HEARING AID OR NOT
Many people resort to hearing aids when their hearing is degrading. This is absolutely fine and the intended purpose of a hearing aid, but if you're suffering from a condition such as tinnitus then there could be other remedies that don't involve actually purchasing hearing aids. A good reason to purchase a hearing aid is if your hearing has been gradually degrading over the past few months of years and it's starting to become a bother to your daily life. For instance, if you can no longer hear the doorbell ringing or if you can't hear the TV from where you sit, then those are good reasons to look for a hearing aid that is compatible for your needs.
2. ASK YOURSELF WHAT YOU'LL BE USING YOUR HEARING AID FOR
Different hearing aids are going to fit different purposes better. Before you attend your hearing aid fitting, make sure you write down a list of things that you'll be using your hearing aid for. Whether it's watching TV, interacting with your family or just listening out for things at work, it's important to tell your audiologist about your lifestyle so they can help you pick the correct hearing aid.
3. CHECK IF YOUR INSURANCE POLICY COVERS IT
Few people remember that their health insurance policy may actually cover the purchase and maintenance of hearing aids. However, you need to receive a reference from your health provider in order to get the steep discounts or free service available. Different providers will offer different deals, which is why it's important to look at what you're entitled to in order to get the best offers. You may need to travel to a different audiologist that's slightly further away than your nearest one, but it's usually well worth the savings you'll be making.
4. EVERYONE'S HEARING IS DIFFERENT
Even if you and your friend are both suffering from hearing loss and you think that their hearing aid fits you, no two people have the same hearing loss and everyone's situation is different. Make sure you attend a hearing aid fitting instead of just going out to buy a hearing aid based on the recommendation of a friend. You'll be surprised at how much better a hearing aid can sound if it's programmed to your needs.