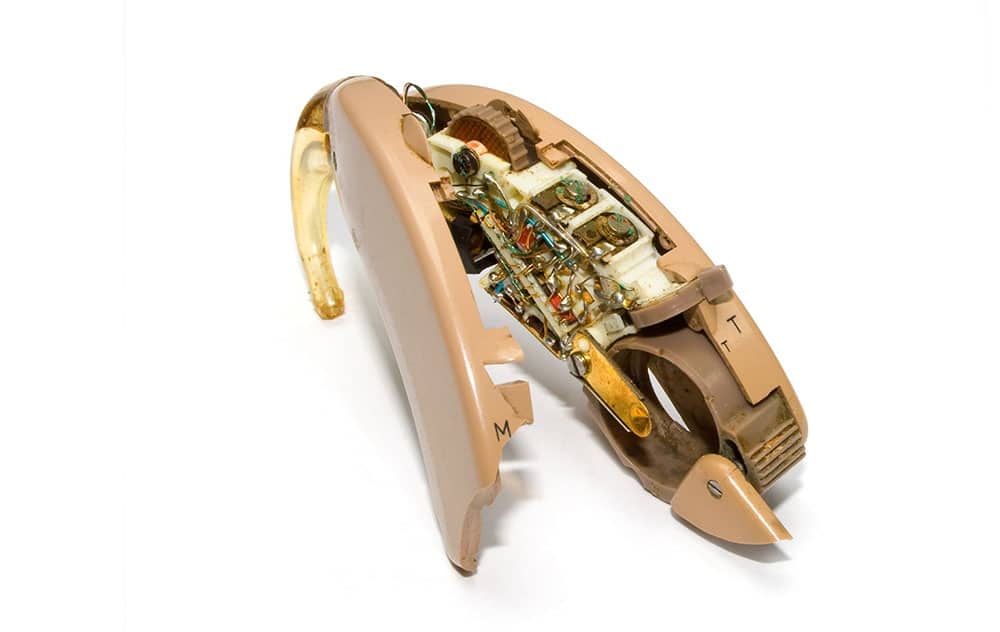 Your hearing aids are a good investment, but they're a costly one, too. That's why it is important to take proper care of your hearing aids. Following a daily maintenance routine can help keep your devices in tip-top shape and prevent them from being exposed to a lot of wear and tear.
Nevertheless, even with the best intentions and maintenance schedule, hearing aids can and likely will, eventually need repair. That's because hearing aids are placed in a hostile environment — any device that's in a place filled with earwax, moisture and other debris, is likely to need a tune-up every now and then.
If you find your hearing aid is beginning to malfunction, you can take action into your own hands before calling your audiologist. The best way to tackle at-home maintenance is by building a hearing aid repair kit.
WHAT'S IN A HEARING AID REPAIR KIT?
A hearing aid repair kit should include the following:
Extra batteries
Portable dryer for hearing aids
Extra hearing aid cleaning brush
Battery remover
Listening tube
Battery tester
Forced air blower
Drying container for the devices
Wax pick or multi-tool
TROUBLESHOOTING HEARING AID ISSUES
With your hearing aid repair kit, you'll be able to troubleshoot many issues common to hearing aids. Such issues include:
No sound
Intermittent sound
Feedback
Static
Improper fit
Things to check for include:
Battery — Is it placed in correctly? Is there life in it still? Consider changing your battery if there is no or intermittent sound.
Correct settings — Is the volume on the right level? Are other settings at the right place? It's easy for clumsy or tired hands to knock a setting out of alignment.
Debris and build up — Is there a lot of gunk on your hearing aids? Use a soft cloth and a wax pick or other mutli-tool to gently clean your hearing aids.
Moisture — Is there moisture in the tubing? Did the hearing aids get exposed to water or sweat? Place your hearing aids in a dry storing container in an effort to suck out excess moisture.
CALL YOUR AUDIOLOGIST
If at-home troubleshooting efforts fail to fix the hearing aid, it is likely you need to call your audiologist. They will be able to diagnose your hearing aid's issue and determine whether or not repair or replacement is necessary.